South Denver ENT & Allergy
ARVIN K RAO, MD Board Certified Ear, Nose, and Throat Specialist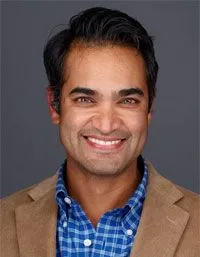 Welcome. South Denver ENT & Allergy is a team of compassionate professionals located in Littleton, CO providing comprehensive medical and surgical care of the ear, nose, and throat. We treat all aspects of the ear, nose, and throat including nasal obstruction, sinusitis, tonsils and adenoids, voice care, inhalant and food allergy testing. Dr. Rao has special interest and training in treating nasal, sinus, and upper respiratory disorders using innovative and minimally invasive diagnostic and therapeutic techniques.
Dr. Arvin Rao is a highly trained, American Board of Otolaryngology certified, otolaryngologist dedicated to providing comprehensive medical and surgical care of the ear, nose and throat in both children and adults. Dr. Rao founded South Denver ENT & Allergy in 2006. He shares an office with Colorado Pulmonary Intensivists (CPI). CPI has earned a reputation for innovative and quality pulmonary and critical care and their commitment to the best possible outcome. Dr. Rao, as well as nurse practitioner Kaitlyn Seltzer and physician assistant Carrie Chanos, want you to be an informed decision maker and fully understand the health issues you face. They will follow up to assure problems are resolved and your health improved.
Our friendly front desk staff will greet you with a smile and work to assure that your medical problem is addressed in a timely manner. Our knowledgeable, experienced, and friendly nursing staff will listen to your questions and concerns, and provide answers to your questions in a compassionate, timely, and professional manner. Dr. Rao, Kaitlyn, and Carrie will take the time to address your medical concerns and to understand you, both as a patient and on a personal level. In fact, our personal interaction with you, our patient, is where we get the greatest satisfaction. If this sounds like a practice that fits with your expectations, come by and visit us, or call our office to make an appointment or ask any questions.
CORONAVIRUS HEALTH ALERT: In order to protect both patients and staff, South Denver ENT & Allergy is now offering Telemedicine Video Encounters with Kaitlyn Seltzer, NP. In accordance with position statements from the American Academy of Otolaryngology (AAO) and American Academy of Otolaryngic Allergy (AAOA), South Denver ENT has put in place policies and procedures to assure the safety of patients and staff and has resumed elective and non-emergent procedures as well as office encounters including immunotherapy.